Dig Site

Click the cave to mine.
Welcome to the cave site! Simply purchase tools and get mining for a chance to win gems. The better the tool, the less likely it'll break. Use gems to purchase special petz from Gem Stores.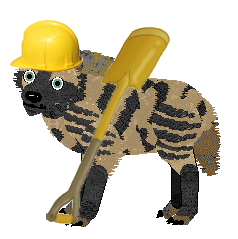 Start by purchasing a tool, and click the cave above to start mining.
You have
0
Brush,
0
Silver Shovels and
0
Ax.
You have
/10 free digs left.
You have
extra digs left.
Purchase 3 more for 5 points!
Brush
A weak tool.
6 points
Purchase
Silver Shovel
A reliable shovel.
8 points
Purchase
Ax
The strongest tool.
10 points
Purchase
Why is it so expensive/hard?

Shop Advertisement
ColorfulWonders's shop
Breedjects and MPA for sale!